Yakult Singapore introduces the Nutri-Grade B Yakult Gold for an even healthier option without compromising the taste.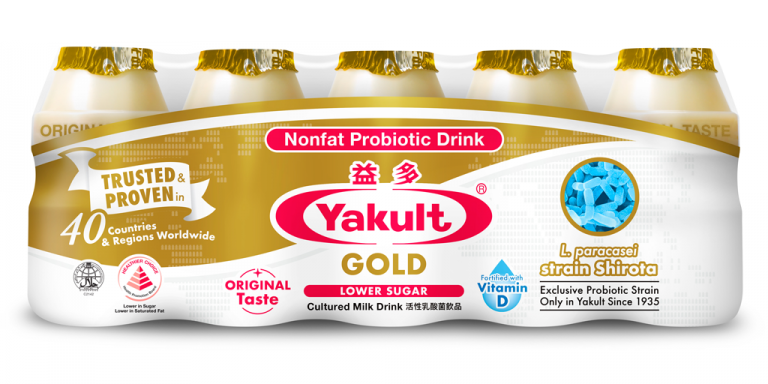 Yakult Singapore Pte Ltd, a brand well-known for its premium probiotic cultured drinks, launches its next biggest product, Yakult Gold. This new line of drinks catering to health-conscious consumers that are concerned about their sugar levels and calorie intake will make its debut in the market on March 6.
Yakult Gold is a Nutri-Grade B drink, containing sugar that is five grammes or less per 100ml, enriched with Vitamin D which makes it beneficial for bone and teeth health and is a great option for those concerned about sugar levels in beverages.
Yakult's announcement of Yakult Gold comes after the government's recent introduction of mandatory nutrition labels and advertising prohibitions for pre-packaged sugar sweetened beverages, a measure to control and prevent increasing diabetes cases in the country.
Yakult believes in core ideas, namely Shirota-ism, that serve as the guiding principles behind the company's business till this day. In addition to the R&D efforts to ensure consumers' health benefits, the brand holds high regard to concepts of sincerity, harmony among people, honesty, and kindness; caring enough to broaden acceptance and caring enough to make home deliveries as the fundamental aspects of its business activities.
"Being loved by consumers all around the globe, we not only work towards increasing our reach to households but also towards ensuring an option for the various dietary needs. Understanding our consumers' need has been and will always be our top priority and motivating factor. In addition to expanding our range of products, we also ensure that we are meeting global standards and regulations," said Mr. Hiroyuki Kawada, the Managing Director of Yakult Singapore.
Yakult for every one
Yakult has been a household name in Singapore for decades and their current range of products include the signature Yakult drink, Yakult Light, and the Malaysian-imported Yakult Ace Light. They also have a wide range of alternative flavours, including apple, grape, and orange for local consumers. These different flavors are made to suit all types of customers' taste buds, yet still provide the same health benefits that Yakult is known for.
The brand's Yakult Light is available in schools, hospitals and through Home Delivery Service by Yakult Ladies. On the other hand, Yakult Ace Light and Yakult Gold are available through Home Delivery Channel and over-the-counter sales at supermarkets.
The latest addition will be on shelves next week with a retail price of SG$ 3.70 per pack, available at supermarkets, stores and via home delivery by Yakult Ladies.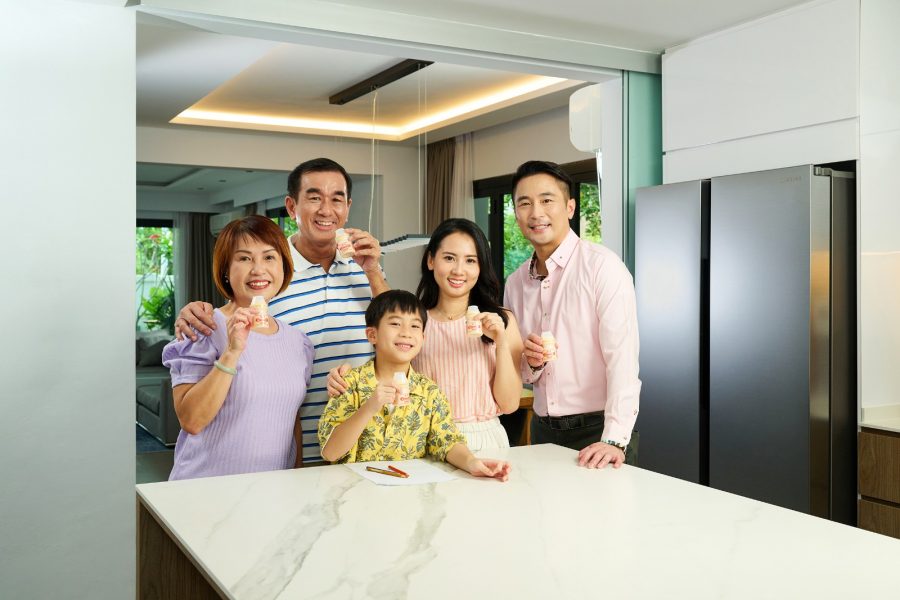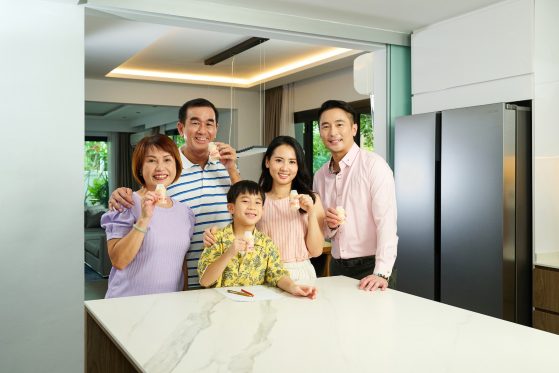 To find out more, please find the Press Release through the link here.